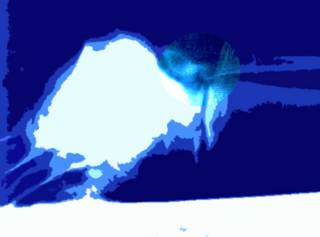 Swim:
41 minutes
Distance:
2.05km
0.5km: 07:53
1km: 16:13
2km: 37:26
250m - 3:29
250m - 3:26
Weight:
79.2kg
I had a Kraze burger just before coming to swim. It really was crazy - W12000 for a burger and fries. I was starving and had just dropped off my TREK at Corneli's apartment, and needed to eat quickly before going back to school.
My right leg hurt a lot today. I don't mean my foot, I mean high up in the muscle. Today I was at that point where you are about to limp. Maybe I slept on the muscle or, when I was the floor unscrewing the handlebars, I twisted it slightly. Crazy!
Eun Ji greeted me while I was walking to the pool's reception area. When I left, I gave her friend this website address to give to her. She probably won't be able to understand anything, but the pictures may give her some idea what it's about.